Last Updated on
Skyline Arcomet Becomes Exclusive Distributor in the U.K for Crane Safety Equipments.
Skyline Arcomet, a leading full-service Tower Crane service contractor company, officially announced it has signed an exclusive distribution agreement/deal for the U.K. territory with Scarlet Tech for their professional crane safety equipments.
The exclusive agreement stated that Skyline Arcomet will be the exclusive U.K. distributor for the crane safety equipments which includes the newly launched Apollo M1-Wireless Crane Safety Camera System, Wireless anemometer series, and other crane-related safety technology.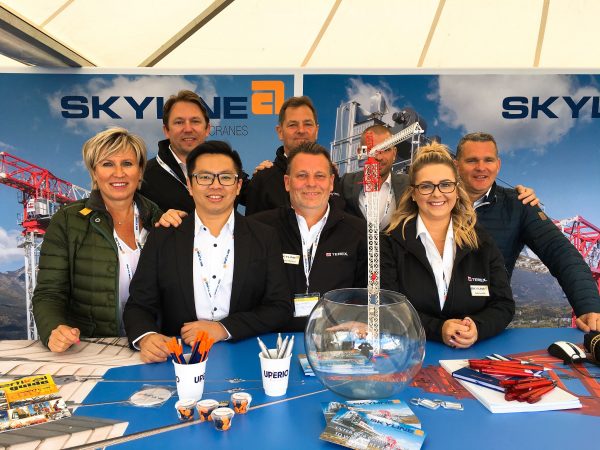 The Apollo M1 and Wireless Anemometer series are professionally designed to meet the safety compliance of crane operation. The partnership of Skyline Arcomet and Scarlet Tech has strengthen the business relationship and commitment for territory expansion to the U.K. crane market.
"Skyline is committed to providing client-focused solutions that benefits their customers and help them solve real crane safety problems." said Darren Whitford, the managing director of Skyline Arcomet Ltd. 
Dr. David Huang, Managing Director of Scarlet Tech added, "Skyline Arcomet has been a great support over the years and there is no better partner we can think of other than Skyline". They have the industry experience, reputation, resources and project portfolio to make Scarlet's crane safety equipments a market leader in the United Kingdom. We are happy that Skyline recognized the quality, innovation and technology of Scarlet's products."
About Skyline Group
Skyline Arcomet Ltd is a leading Essex based Tower Crane services contractor company offering a comprehensive line of services, from site surveys through fixed price contract erections, dismantles and the procurement of cranes and spare parts. As part of the renowned Uperio Group, Skyline executes UK and international projects serving clients with the highest emphasis on quality, health, safety and customer satisfaction.
The company also offers a range of Tower Cranes for rent, providing a full-service for the construction industry. To ensure that the right cranes are available, Skyline offers a well maintained product all supported by a professional service and advice. More information may be found www.skylinearcomet.com