APOLLO M1
Wireless Solar Crane Camera
Scarlet Tech's Apollo M1 wireless solar safety crane camera system integrates the innovative solar technology with high-definition wireless cameras to reinvent a highly reliable cost-effective safety solution for cranes.

2
2 Live Focus
Ultra-Wide Cameras
30
30 days Full HD
recording on loop
50
50% increase in productivity and operational safety
7 Days Continuous
Operation Hours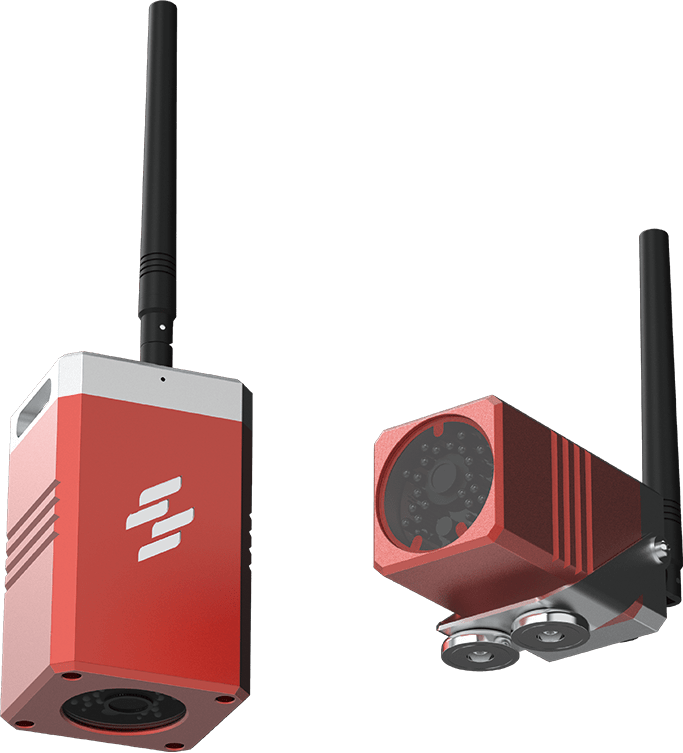 Multiple Cameras
Live Audio-Visual Feeds
Wide-angle Hook View & Winch View Cameras allow the operator to have unobstructed views and audio confirmation of the load and surroundings inside of the cabin.
User-Friendly
Remote Touchscreen
Ultra-bright 600 lm sunlight readable LCD display.
Support up to 4 channels of FHD instant view. Easy tap to zoom in/out and recording playback. Keep everything in sight.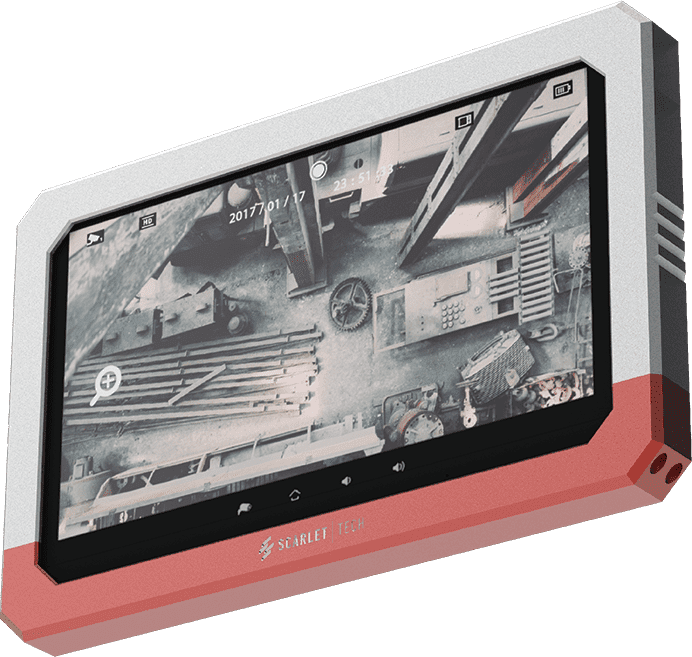 How Apollo M1 Works
How Apollo M1 Works
Smart Solar Power Station
Dual battery function of waveguide solar energy and Li-ion battery powers the camera for 24/7 non-stop operation. Continuous power supplies up to 30 hours without sunlight.
Hook View Camera
Wide-angle downward camera installed on the hook block gives an unobstructed/rigging details view.
Winch View Camera
Wide-angle camera installed on the winch/sides of the crane gives full-range operational views.
Touchscreen Monitor
Monitor real-time video/audio streaming and automatic recordings from crane cabin. The user-friendly interface lets any crane operator know how to use the monitor quickly without feeling overwhelmed.

Apollo Cam Smartphone App
Live stream audio-video feed on your smartphone via 4G technology for remote monitoring.
Smart Solar Power Station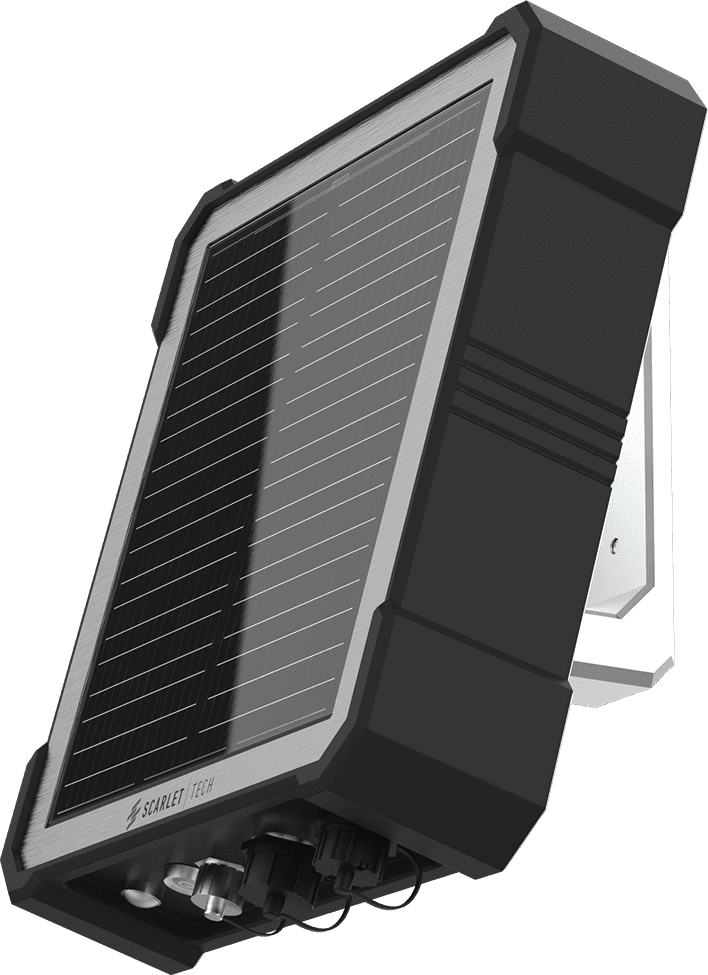 24hrs Sustainable Power Supply
Free from power anxiety and maintenance interruptions. Sufficiently supply reliable, consistent power for the full construction period..........Read More
Surpass 10 years Accelerated Life-cycle Testing
IP67 certified waterproof. Built tough for all working environments and weather conditions. Generate consistent power throughout the years..........Read More
Smart Power Management
Automated switch between solar power & Li-ion battery modules based on light intensity. Store back-up energy for 30+ hours of non-stop operation without any charging required..........Read More
Ultra-Efficient Waveguide Solar Tech
Waveguide Mono-Si Solar Panel collects wide spectral of diffused sunlight light in all weather. Ultra-efficient solar energy to electricity conversion up to 40%.
(*traditional solar module: less than 20%).........Read More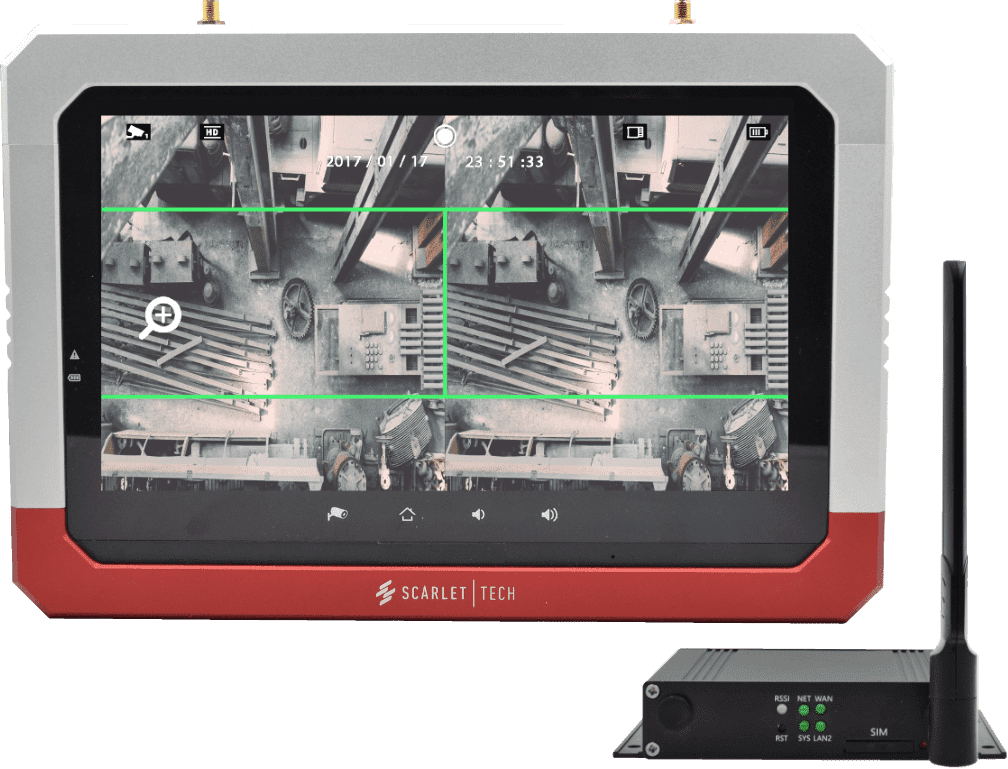 Apollo Cam can be download through App Store or Google Play. Requires Scarlet 4G Router, sold separately.
Smartphone 4G Live View
Apollo Cam app turns your phone into a portable surveillance station through wireless 4G technology. Allows you to monitor multiple live audio-visual feeds and take high-quality snapshots on the go.BUY NOW
Faster, Safer and Smarter
Heavy-duty magnets ensure fast & secured installation and compatibility with all cranes.
Fit the camera system into your daily operation without learning curve and maintenance.
"Innovation distinguishes between a leader and a follower."
"Innovation distinguishes between a leader and a follower."
Smart Solar Power Station
Hook View Camera
Winch View Camera
Touchscreen Monitor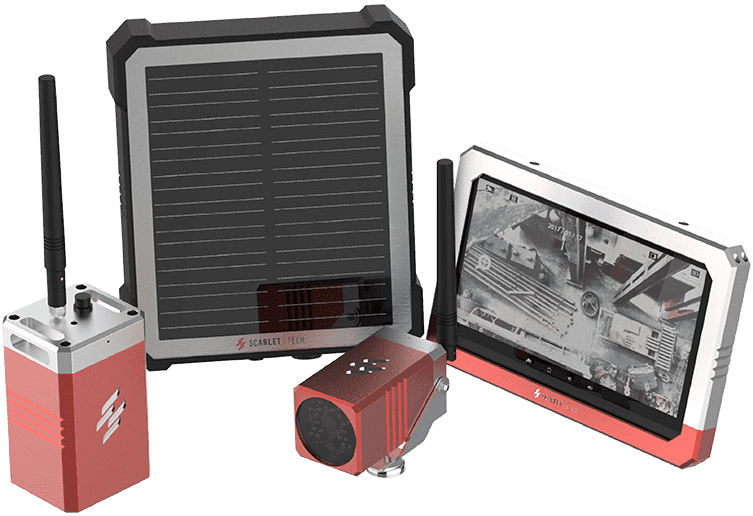 What's Apollo M1 Advantage?
| | | | | |
| --- | --- | --- | --- | --- |
| | Apollo M1 | B Cam | H Cam | O Cam |
| Camera System | 2 FHD audio-video cameras | 1 Camera | 1 Camera | 1 Camera |
| Battery Power | Self-Sustained Solar Panel +30 hrs Battery Power | Battery Pack (12 hrs) | Build-in Battery (18 hrs) | Battery Pack (12 hrs) |
| Monitor | 10.1" LCD Sunlight readable touchscreen | 10.1" LCD | 9.7" LCD | 12" LCD |
| Remote Live View | 4G router included + free iOS/Android App *sim card and 4G service fee not included | Charge separately | Charge separately | Charge separately |
| Price | $$ | $$$$ | $$ | $$$ |
| | Get a Quote | | | |
BUY NOW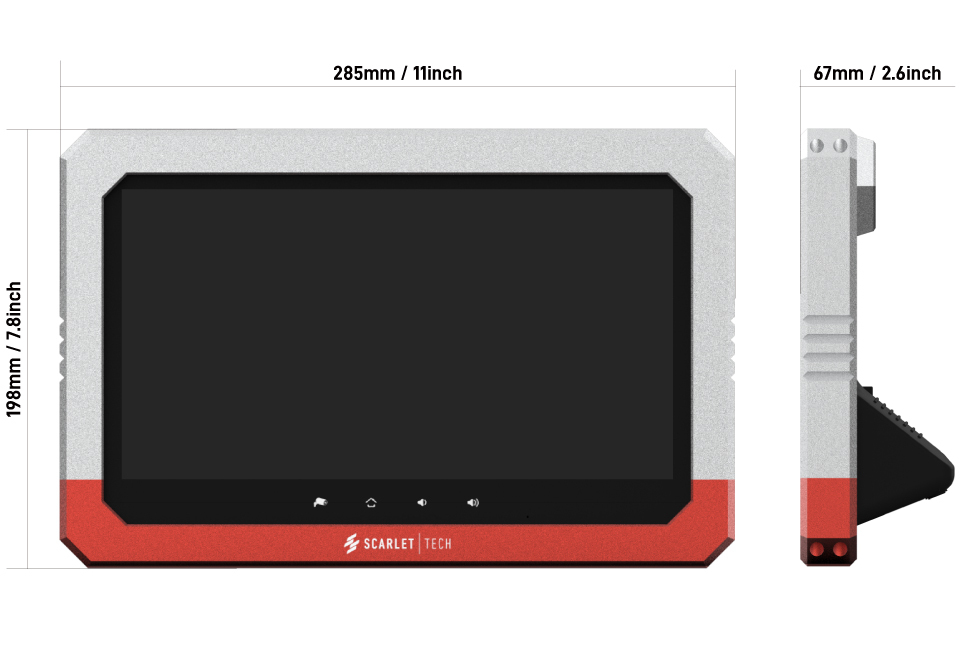 Item
Description
Dimension
285 x 198 x 67mm
Weight
835g
Display
10.1" Touch Panel LCD
Video
HD (1280x720) (default)
FHD (1920x1080)
Waterproof
IP67
Wireless
2.4GHz
I/O Ports
Micro SD x1, USB 2.0 x1, RJ45 x1, Mini HDMI x1
Recording
Micro SD card or external HDD via USB port
Power
DC 5V, 3A
Battery Volume
4400mAh (Up to 2 hours of remote monitoring)
Operation Temperature
-20°C to 60°C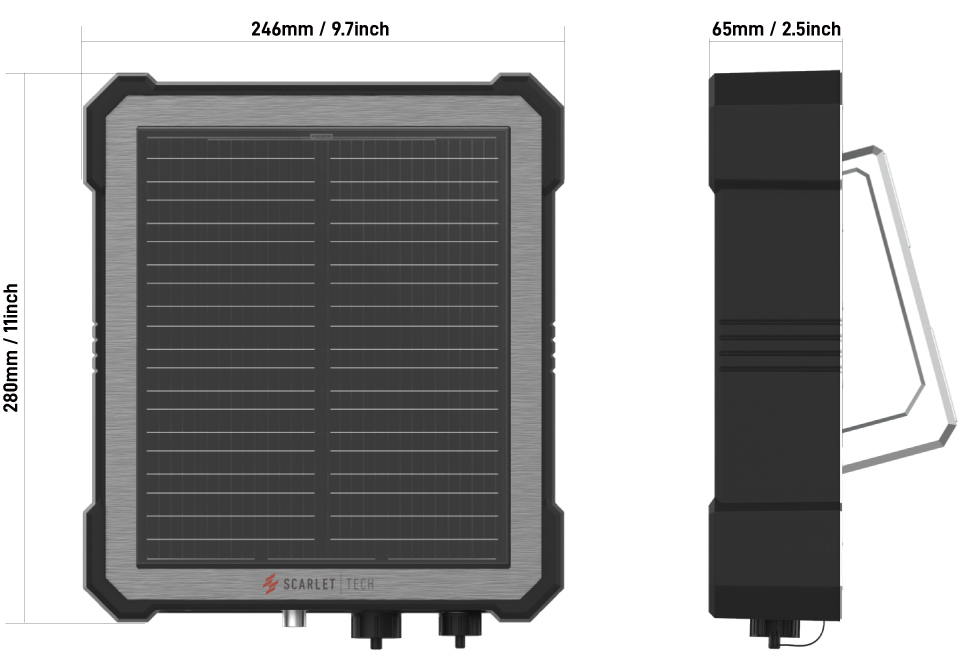 Item
Description
Dimension
280 x 246 x 65mm
Weight
4.8kg
Battery Type
Molicel 21700
Battery Volume
41000mAh / 442.8Wh
Input
Pmax: 7.1W, Vmp: 15.8V, Imp: 0.45A (Solar)
6A/115VAC, 3A/230VAC (AC/DC Charger)

Output
0.8A/9V (5-pin port)
1A/5V (USB port)
Battery Working Hours
Up to 70hrs (Total 7-14 days, daily working 8 hours.)
DC/AC Charger
Voltage: 110/220V
Charging Time: 5 hours

Waterproof
IP67
Installation
Mounting by Magnets
Operation Temperature
-20°C to 55°C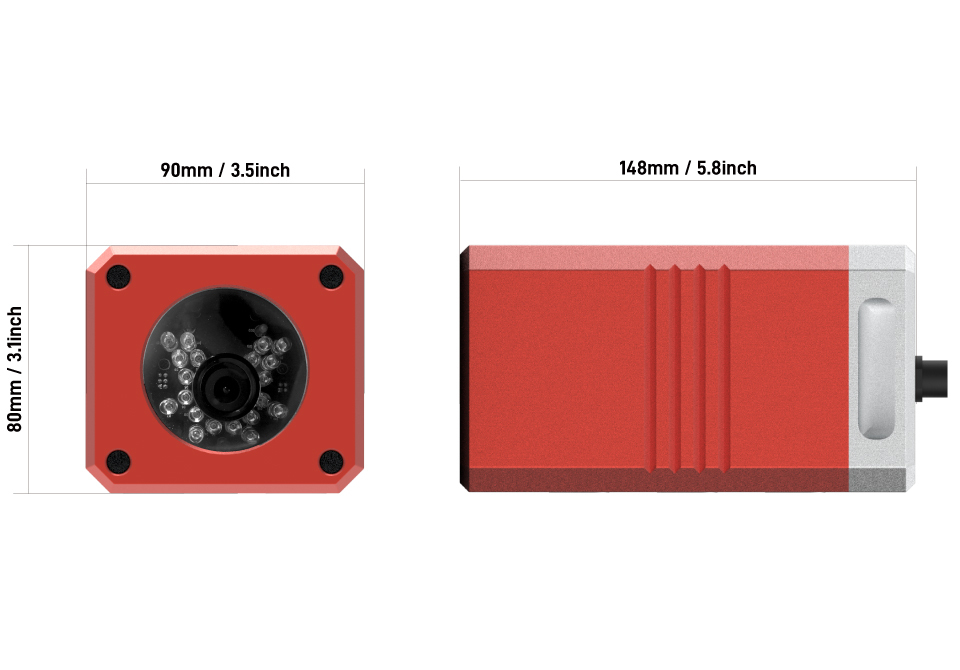 | Item | Description |
| --- | --- |
| Dimension | 148 x 90 x80mm |
| Weight | 990g |
| Video | Full HD (1920x1080) |
| Field of View | 114° |
| Night Vision | IR LED x 20 |
| Zoom | 2x |
| Audio | One-way audio with built-in microphone |
| Waterproof | IP67 |
| Wireless | 2.4GHz |
| Power Supply | Smart Solar Power Station |
| Operation Temperature | -20°C to 55°C |
| Real-time Live View | Yes (via APP) |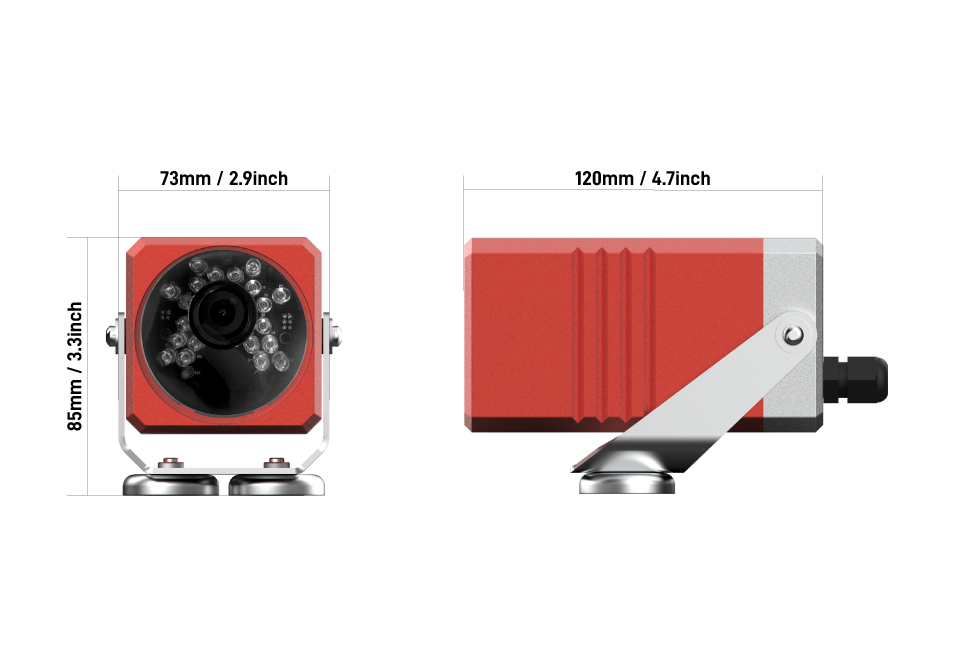 | Item | Description |
| --- | --- |
| Dimension | 129 x 85 x 73mm |
| Weight | 450g |
| Video | Full HD (1920x1080) |
| Field of View | 104° |
| Night Vision | IR LED x 20 |
| Zoom | 2x |
| Audio | One-way audio with built-in microphone |
| Waterproof | IP67 |
| Wireless | 2.4GHz |
| Power Supply | DC 9V, 0.8A |
| Operation Temperature | -20°C to 55°C |
| Real-time Live View | Yes (via APP) |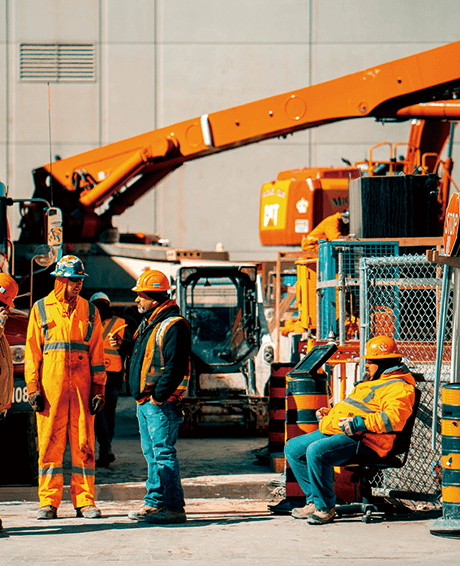 ★★★★★
Darren Whitford
Managing Director, Skyline Arcomet Ltd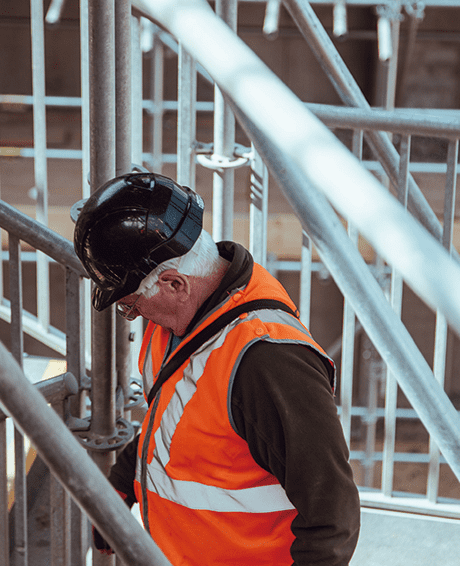 ★★★★★
Steve Smith
Managing Director, Crane Safety Products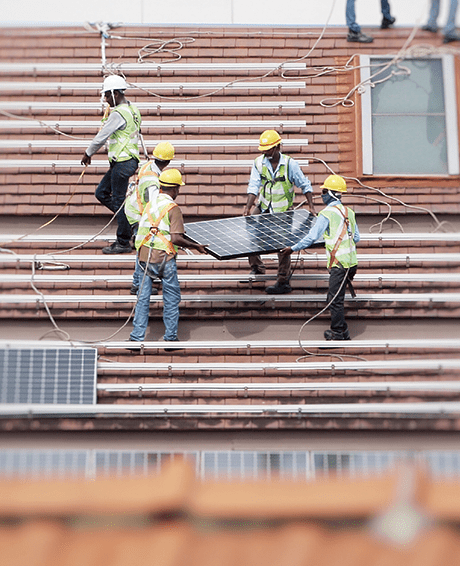 ★★★★★
Daníel Sigurðsson
Managing Director, DS Lausnir Ehf

★★★★★
Wilfred D'Souza
Services Manager, Johnson Arabia LLC