WINDPRO
The Ultimate Long-Range Wireless Anemometer for Industries.
Monitor Wind Speed and Control External Devices to Enhance Safety at Work
The WindPro is built for wind-related applications such as wind energy, turbines, maine, off-shore, construction sites and cranes. You can easily integrate WindPro into your existing system via multiple outputs such as 4-20mA, RS-232 commands, contact relays and bluetooth.
What is WindPro
WindPro is an industrial-grade wireless anemometer up to 1000m transmission range. It can accurately measure wind speed, wind direction, wind chill, temperature, air pressure, etc. WindPro can connect 2 different sensors at a time. With its sturdy design and reliable performance, WindPro is built to withstand the toughest environments. Additionally, it has four configurable alarms and multiple industrial outputs, such as 4-20mA, RS232, and Bluetooth.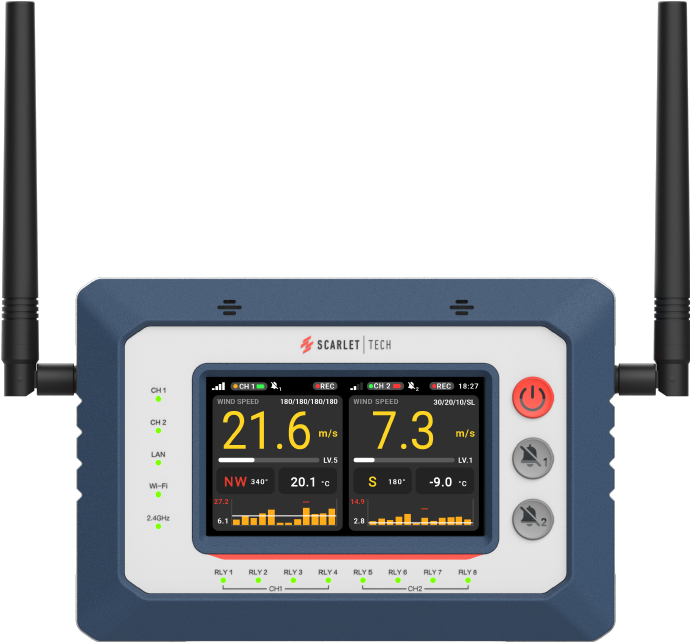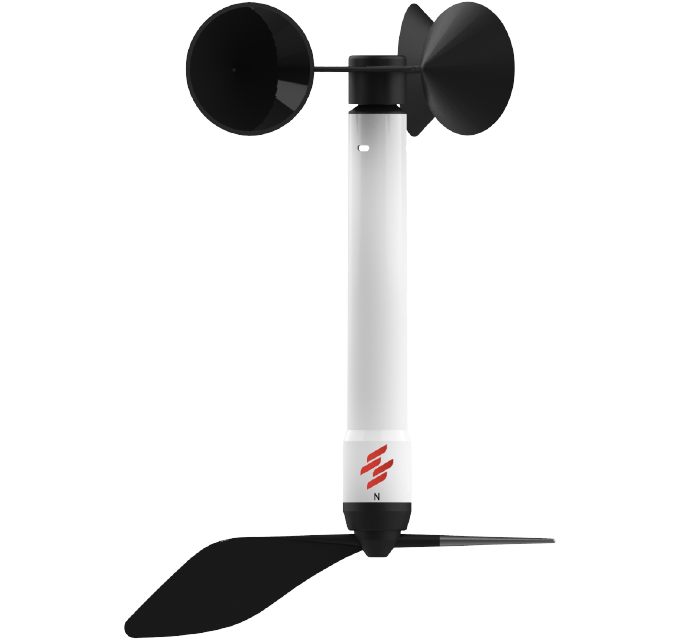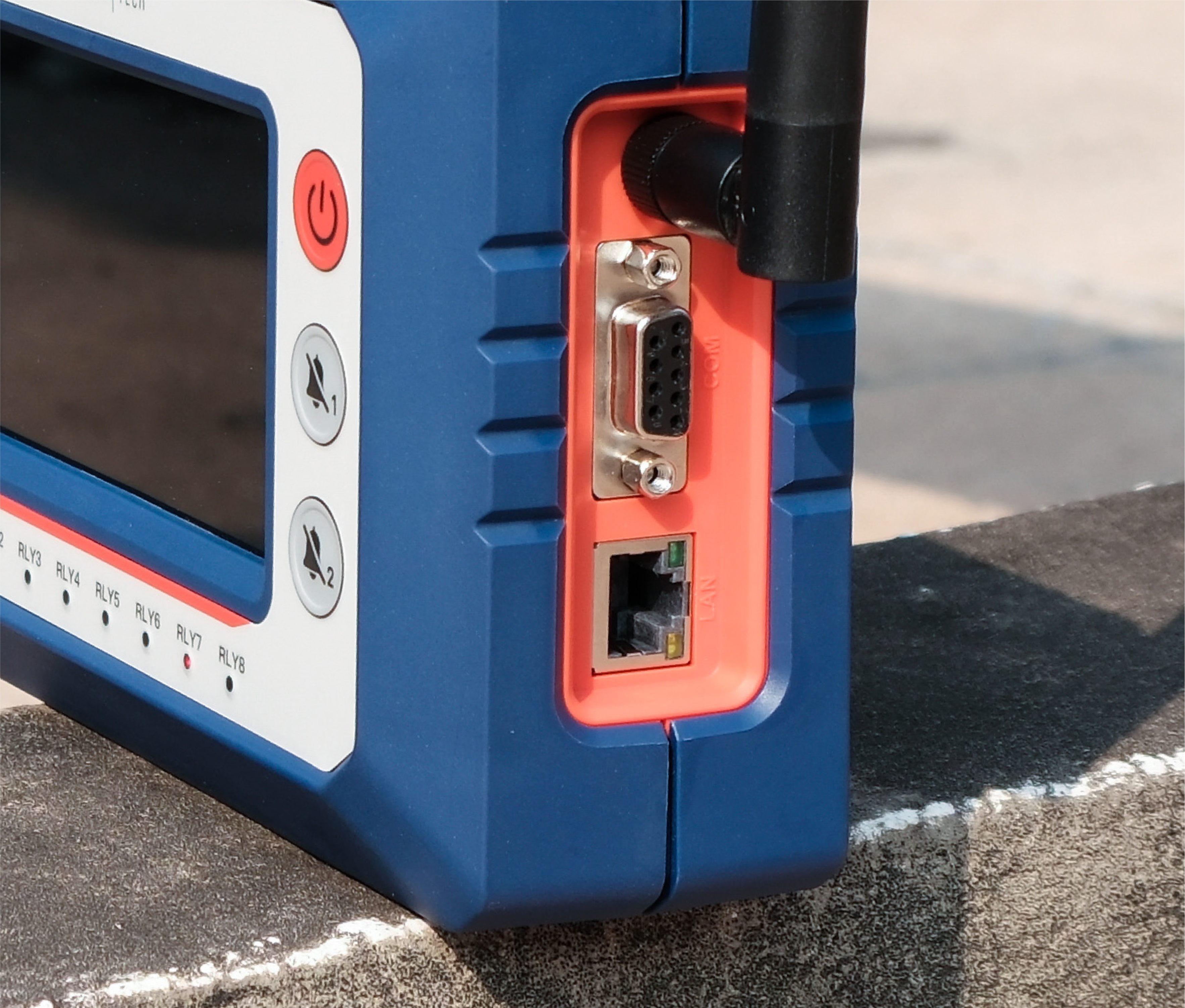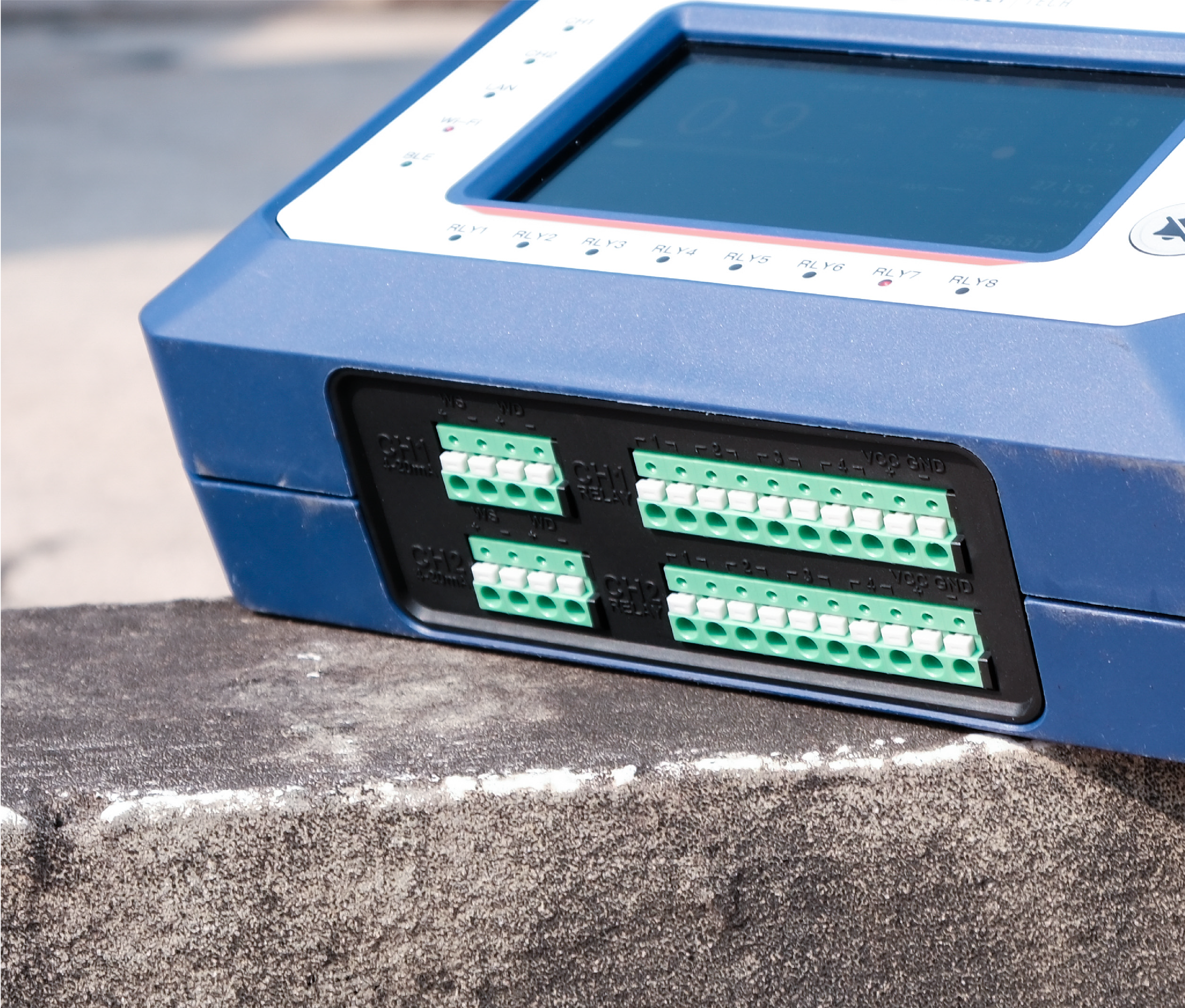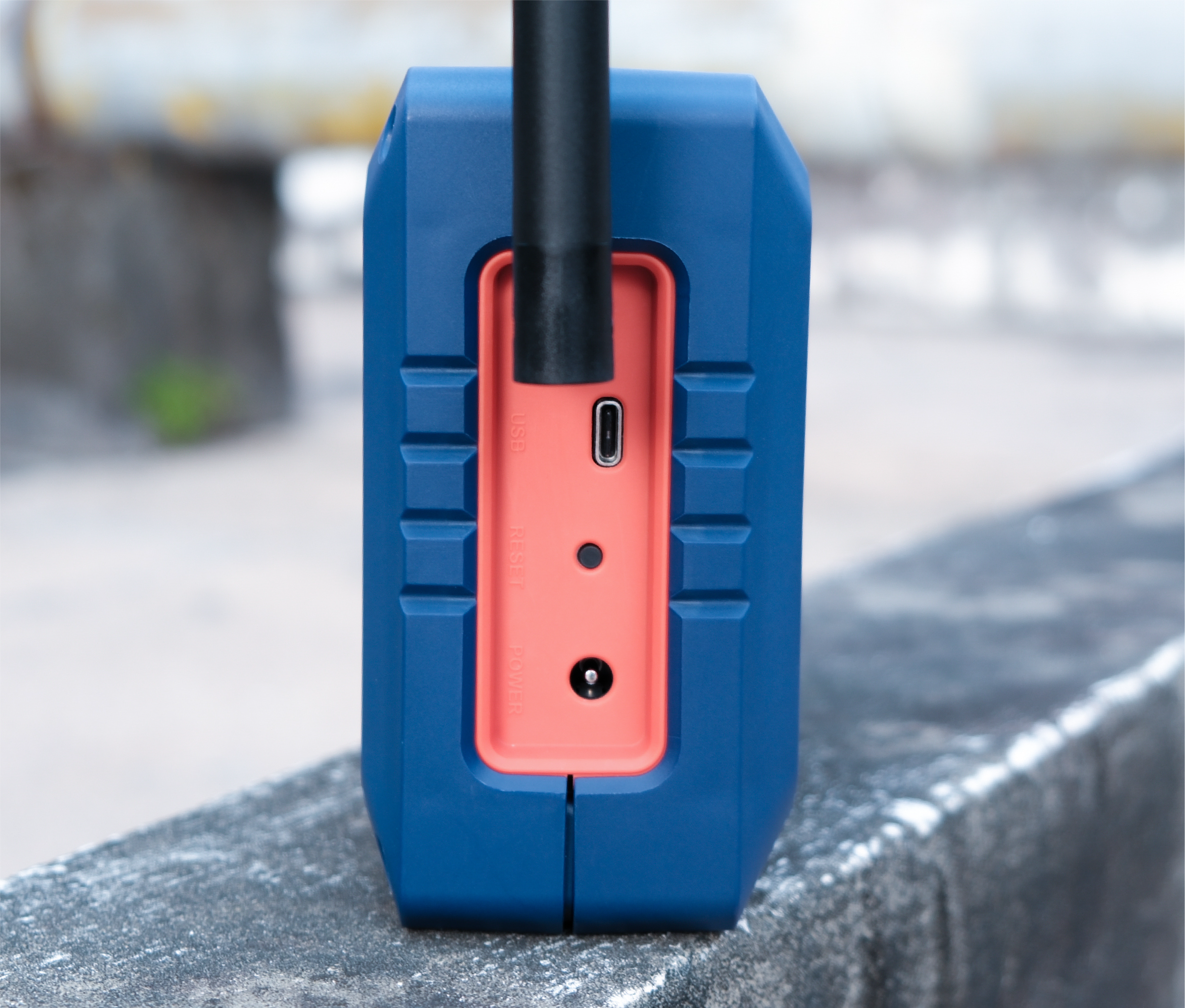 Meet All Your
Industrial
Connectivity Needs
RS232 / USB

4-20mA Loop

Relay Switches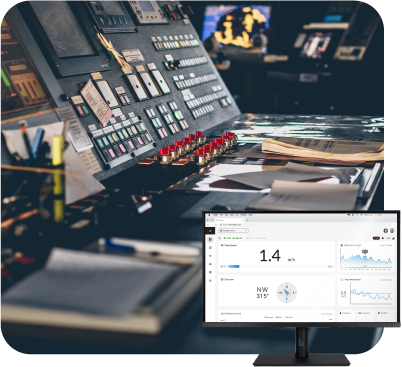 RS232 Serial Communication
Deliver instant and continous data to industrial automation control systems such as PLCs, HMIs and SCADA.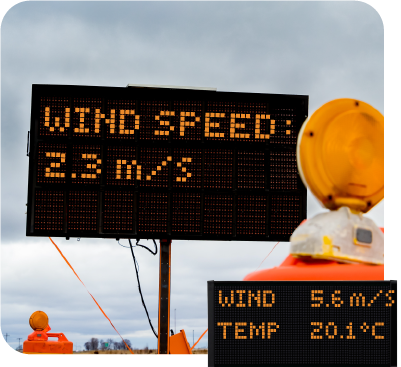 Relay Switches
Features 4 independent and threshold-configurable relay switches per channel to trigger alarms or activate external devices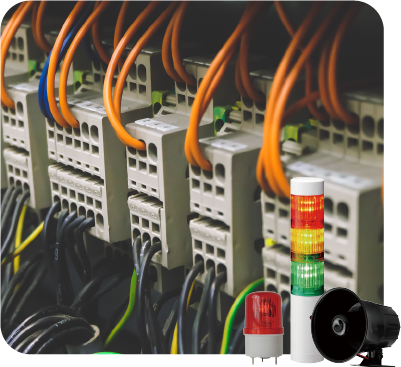 4-20mA Current Loops
Provide reliable readouts of critical industrial metrics, easily transmit the value to large signage on site.
User-friendly
Real-time
Wind Alarm System
The WindPro is equipped with a built-in visual flashlights and audio alarm, which can be triggered by up to 4 different wind thresholds. With an audio alarm level of up to 80 db, the WindPro is sure to grab your attention whenever wind speeds exceed a certain threshold. In addition to its built-in alarm function, the WindPro can also connect to external devices such as sirens and 3-color LED warning lights via contact relays, making it a comprehensive wind monitoring system that can alert you to changing conditions in real-time.

User-Defined Relay Settings

Worldwide Radio Frequency Support

Two Sensors Warning Signals

Bluetooth 4.0 Connectivity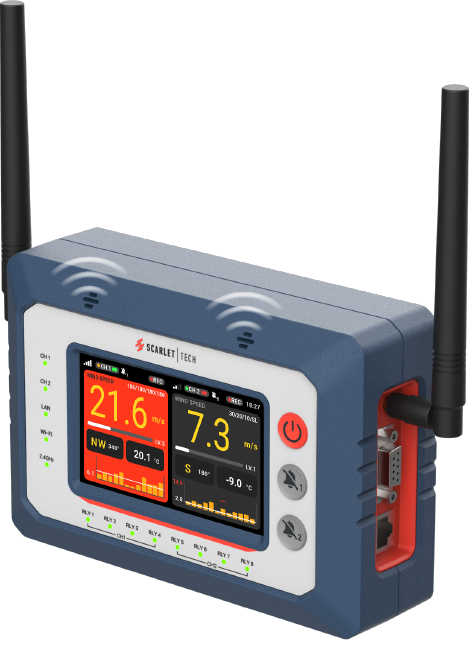 Ultra Long Wireless Range
- Utilizes Sub-1 GHz industrial wireless technology for long-range communication up to 1000m.
- Equipped with a high-gain antenna for extended wireless coverage and reliable signal transmission.
- Supports real-time data from 2 different sensors, preventing downtime and increasing work efficiency.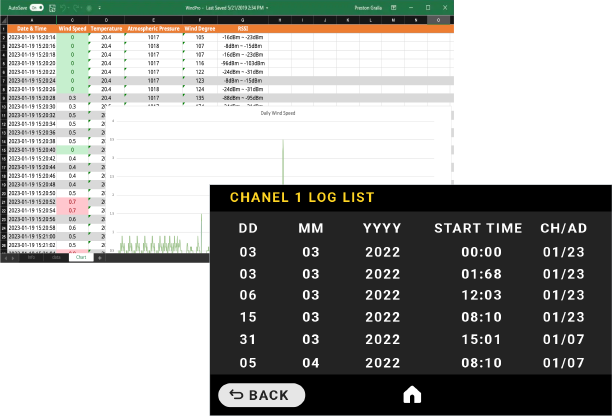 4.3" Full-Color Touchscreen
The WindPro console comes with a high-brightness and color display that ensures all data is easily visible even in sun exposure outdoor conditions. With its 4.3" large touchscreen, users can easily check the information and switch between pages quickly.
24/7 Data Logging
Never worry about losing important wind data. The WindPro has a data logging function and 128MB internal memory for 3-month data storage. All data can be exported to PC via ScarletWind software in Excel or CSV data exchange format, making it accessible for coporates and EHS officers to do further analysis.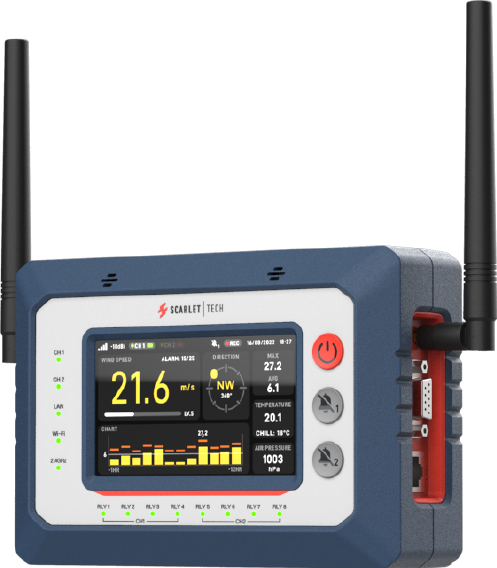 Synchonize Wind Data on your PC
Access WindPro data on your PC through RS-232 serial port. Users can view real-time information directly on desktop or laptop in addition to the console. Scarlet also offers free protocols that allow users to feed WindPro data into their own systems such as SCADA or PLC.
Real-time Wind
Monitoring with
WindPro APP
- Bluetooth broadcasting for real-time wind speed and direction updates on mobile phone.
- Receiving instant notifications on mobile phone to stay alert of any potential issues.
- Users within 25 meters can connect the device simultaneously through App.


Leverage WindPro to Enhance Safety and Profitability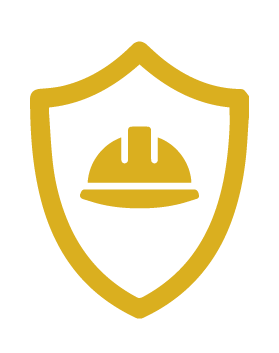 Improve safety in working at heights
Ensure equipment stability, prevent falls from height for both workers and objects, and enable better safety planning.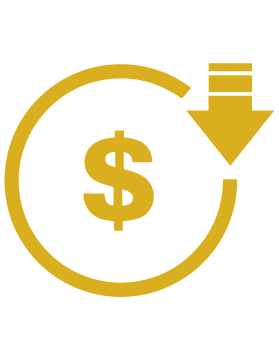 Reduce cost of unexpected accident
Minimize compensation costs, eliminate schedule delays, and avoid negative publicity.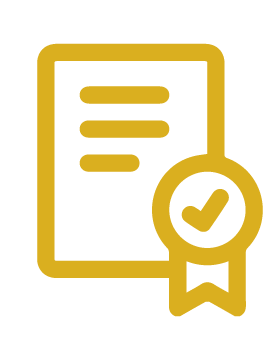 Comply with regulations
Secure the international HSE standard for employers, HSE engineer, and project owners.
Web-based Cloud Service Available
(WindPro Online)
Upgrade to WindPro Online now and get one-year of unlimited access to Scarlet Web Portal for free. Received remote real-time email and web alerts, unlimited data storage, and monitor all mission-critical data from multiple WindPro devices on-the-go.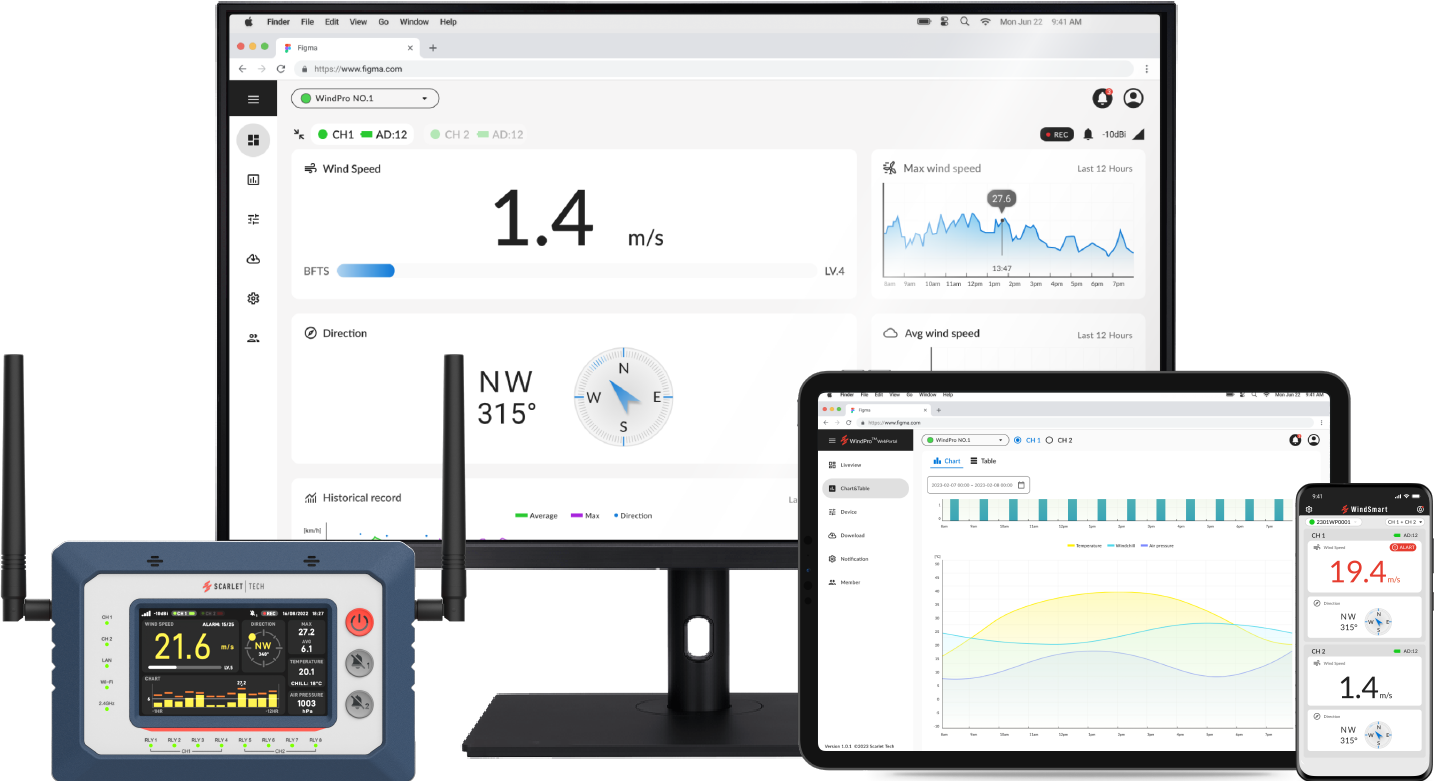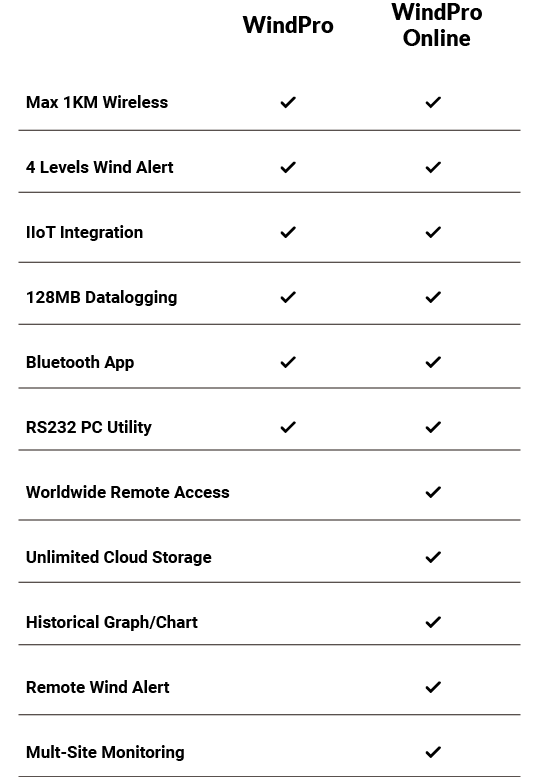 Recommended Solutions for Your Project
WindPro

WindPro Online

WR-3 Plus

WL-21

Wireless Range
1,000 meters
1,000 meter
Remote Web-based Monitoring
500 meters
500 meters
Sensor
BWind speed
Wind direction
Air Temperature
Air pressure

Wind speed
Wind direction
Air Temperature
Air pressure
Wind speed
Air Temperature
Air pressure
BWind speed
Wind direction
Air Temperature
Air pressure
Number of sensor connected
2
Unlimited register WindPro devices on Web
1
1
IIoT Integration
Relays
4-20 mA
RS232
Bluetooth
Relays
4-20 mA
RS232
Bluetooth
Ethernet
Yes
Optional
Alert Tresholds
4-levels wind speed/ direction alarms
RUnlimited wind speed/ direction alert
Wind speed alarm
Wind speed alarm
Remote Warning
Email Web Browser
Remote Monitoring
Web Browser
Software Support
iOS/Android Bluetooth APP
Window OS/
WindPro RS232 Utility
ScarletWind
iOS/Android Bluetooth APP
Window OS/
WindPro RS232 Utility
ScarletWind
Window OS/
ScarletWind
Window OS/
ScarletWind
Power Supply
Sensor: 3.6V lithium battery
Receiver: DC 24V /power adapter
Sensor: 3.6V lithium battery
Receiver: DC 24V /power adapter
Sensor: 3.6V lithium battery
Receiver: AA batteries x3 /USB
Sensor: 3.6V lithium battery
Receiver: AA batteries x3 /USB
Get a Quote >
WindPro Online >
WR-3 Plus >
WL-21 >
Professional Wind-Tunnel
Certified Wind Sensor for
Accurate Measurements
Certified by ISO 17025 laboratory, WindPro sensors provide accurate reading you can rely on.
Every unit is rigorously tested before shipping to guarantee its accuracy and quality.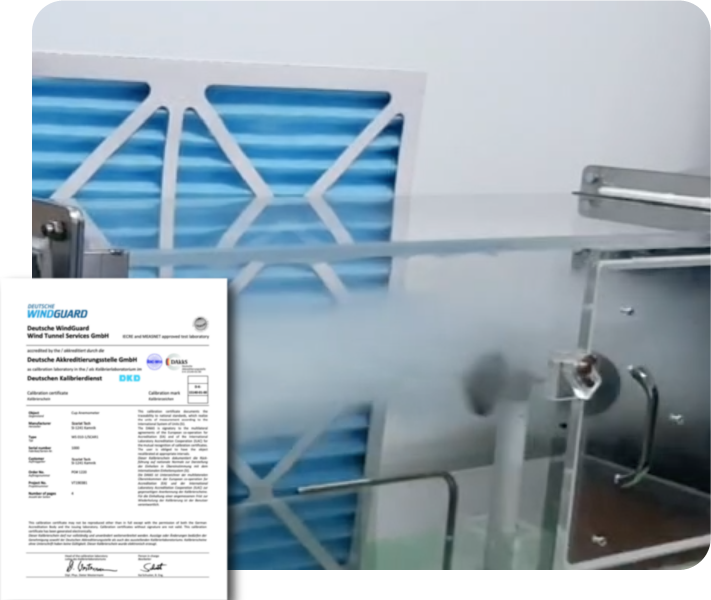 Boost Your
WindPro with the
Best Add-On
Accessories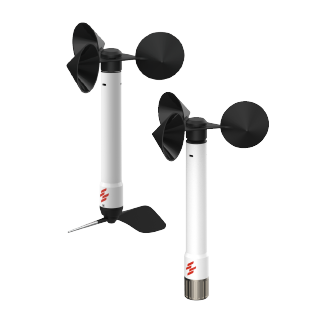 Wind sensor
IP67 industrial grade wireless sensor comes with a built-in 3-year long-life battery.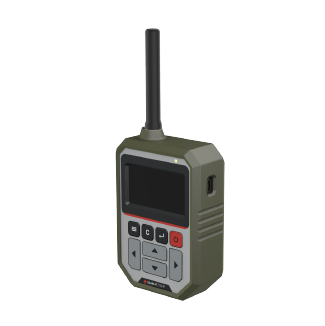 Handheld display
(data logging/ wind alarm)
Portable receiver features 64MB memory for 1-year data (10-sec logging interval) and instant alert.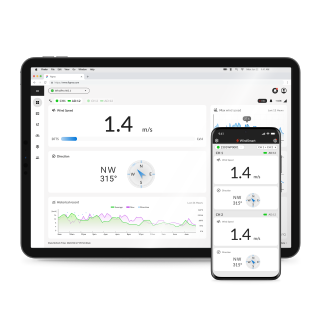 Scarlet Web Portal access
View all crucial data via the Internet and get an email notification on important events.
Where does Scarlet Wireless Anemometer Apply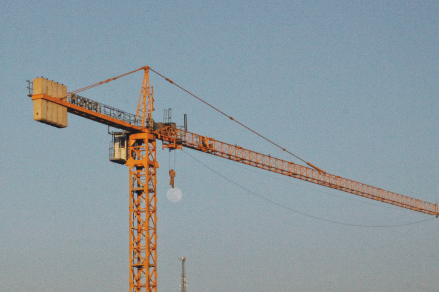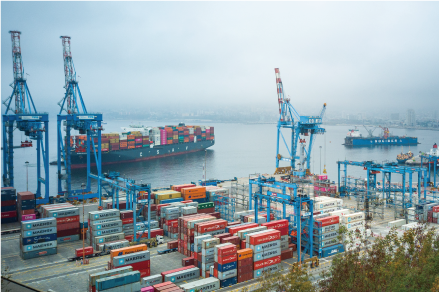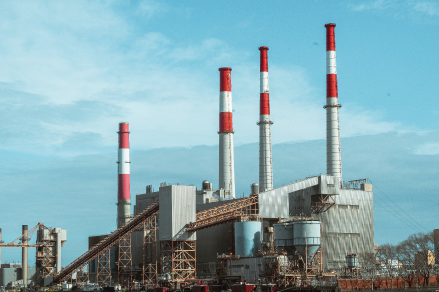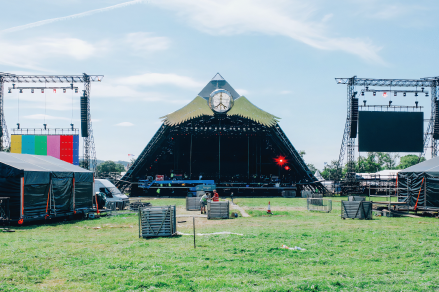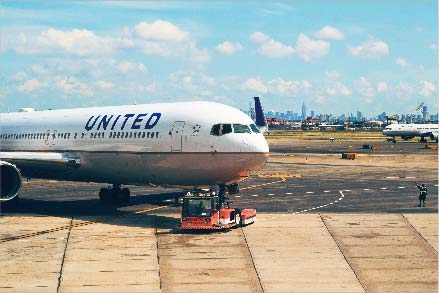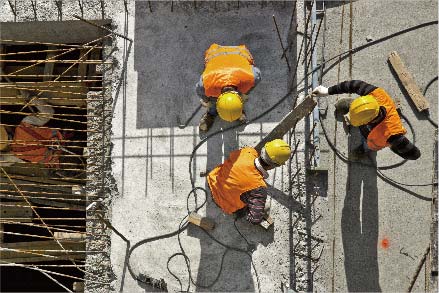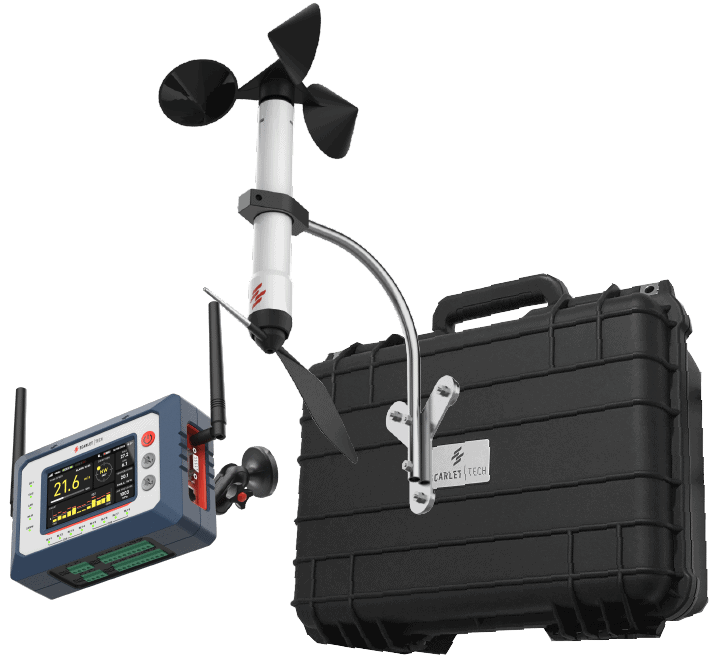 Max 1,000M wireless range
4-level configurable alarm with built-in buzzer
Data logging
Various outputs for IIoT integration (Relay, 4-20mA, RS232, USB, RJ45, Wi-Fi, 2.4G Wirelss broadcasting)
Wind speed, wind direction, air temperature, air pressure measurement
Touchscreen with 2-sensor channels
WindPro console and antenna – WL-21 wireless sensor (Wind speed and wind direction)
Magnetic sensor mounting bracket
Magnet holder kit for WindPro console
Power adapter (input:100-240V, 50/60Hz, 1.5A; output:25V, 2.5A)
User manual & Certificate of Confirmity
Mobile App – RS232 Windows Utility
Cloud-based IoT Web Portal (Optional)
24/7 Online Data Logging (Optional)
| | |
| --- | --- |
| Item | Description |
| Wind Speed Measurement Range | 0.1...50 m/s |
| Wind Speed Accuracy | +/- 3 % |
| Wind Speed Resolution | 0.1 m/s |
| Units of Measurement | m/s, km/h, knots, mph |
| Temperature Operating Range | -30....+60 °C |
| Operating voltage | 12...24 V DC |
| Power consumption | 300 mA (max.) |
| Operating Frequency | 868 MHz |
| Sound signal (integrated) | 85 dB |
| Measuring rate | every 2 sec |
| Wi-Fi Frequency range | 2.4 GHz ~ 2.5 GHz |
| Wi-Fi Module | ESP-WRO OM-02, 802.11 b/g/n |
| WiFi Output power | Min 13dbm,Max 15dbm |
| Antenna input (receiver) | 50 ohm, SMA connector |
| Operating range: | |
| with standard range sensor | up to 500 m |
| with extended range sensor | up to 1300 m |
| with connected Yagi antenna | 3 - 5 x nominal range |
| Material casing | PC (Polycarbonate) |
| Dimensions - Receiver | 130 × 80 × 36 mm |
| Weight: | 320 g |
What Our Clients Say
WindPro is the most reliable anemometer I ever use. I can easily get wind data and manage my workload efficiently.
Scarlet always delivers the best quality product. Their anemometers are better than others in price and performance.
I have been using different anemometers for more than 20 years. Scarlet WindPro is the anemoeter that can do the job perfectly.
Easy installation. I purchased the previous version 3 years ago and it still works under rigious environments.