Know How –
Why You Need Wireless Crane CCTV System For Your Tower Cranes and Other Heavy-duty Cranes?
Wireless Hook Crane Camera/Crane CCTV System
Fatal Crane Injuries
According to U.S Bureau of Labor Statistics, the Census of Fatal Occupational Injuries (CFOI) reported that there were a total of 297 crane-related deaths from 2011-2017. Over this 7-year period, it is found that, surprisingly, the major cause of deathly injuries was struck by loads during crane operation, contributing an average of 22% of the total injury, surpassing the number of fatal injury caused by transportation incidents and crane collapses.
The most common causes in crane accidents occur in blind lift situations where the operator has limited visibility and therefore is completely dependent to the dogmen, riggers, or signalers to instruct them when moving the loads from one point to another point via radio communications, which has many drawbacks such as slower lifting movement, an interruption in receiving the instruction due to the use of traditional radio transmission, and often inaccuracy in loads placement leading to deadly injuries.
Furthermore, with the rapid development of urban infrastructure, high-rise and complex modern buildings are becoming the new normal, crane operators are required to place their loads in even more constricted and tighter areas than before, causing the probability of collisions and injuries are even higher when crane operator has limited job-site view and less loads movement control.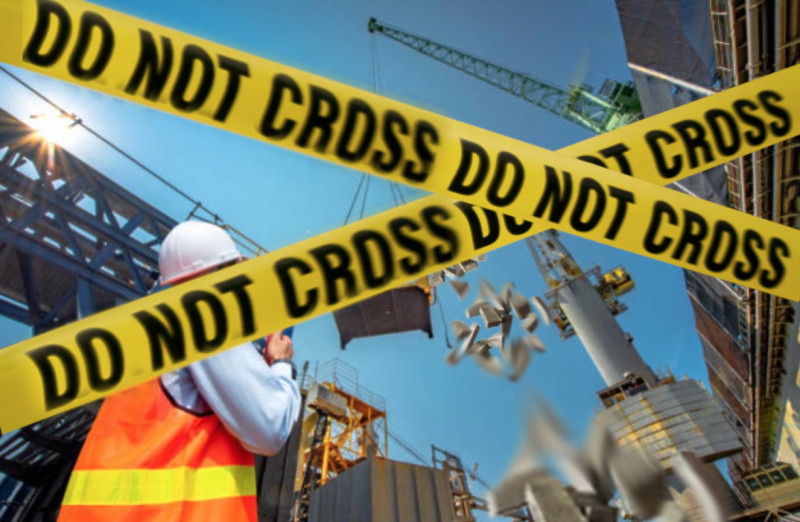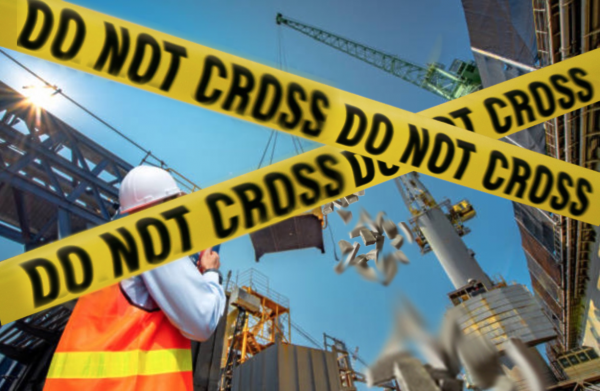 Best Practice: Wireless Crane CCTV System
Best Practice: Wireless Crane CCTV System
Over the years crane and tech experts have developed a new technology to solve this problem, a Wireless Crane CCTV System. The wireless system is an ideal solution for ease of deployment considering some key factors such as the heights and complexity of on-site situation.
A standard wireless crane camera system usually consists of a crane camera, a monitor, a signal receiver ,and a battery. The camera is put on the hook part of the crane, through the signal receiver it will transmit the live video output to the monitor, enabling the crane operator to instantly monitor on-site work situation in real-time video from the cabin.
Wireless crane CCTV system is proven to be effective in increasing crane operator job-site awareness, improving communication between crane operator and other on-ground staff, increasing accuracy of load placements, increasing the speed and completion of the lift. As a result, improving the overall productivity. As a result, based on multiple case studies of different crane camera brands, overall productivity is increased by more than 50%.
The needs of a wireless crane camera system translates into two key benefits: Safety and Cost-Effective
Safety
Increase Work-site and Lifting Awareness
The crane operator can clearly see the rigger, the personnel around the load and can instantly verify the location of the hook block and the load.

Blind lifts or blind spots are eliminated. It enables the operator to clearly see and verify critical details of lifts.

The clear visibility from crane camera increases the operator's ability to make a more confident and safer decision which reduces possible fatal injuries and crane accidents.
Cost-Effective
Less Time, Increase Productivity, Save Costs
The operator can now move loads in less time and more accurately. Improve operating efficiency and productivity.

Reduced fatal injuries and crane accidents also equal to cost-saving, minimizing expensive medical bills and potential lawsuit claims.
Less Stress
Improve communication with on-ground personnel. Radio commands from the dogmen or rigger can be confirmed visually by the crane operator without pressure and hesitation caused by blind spots.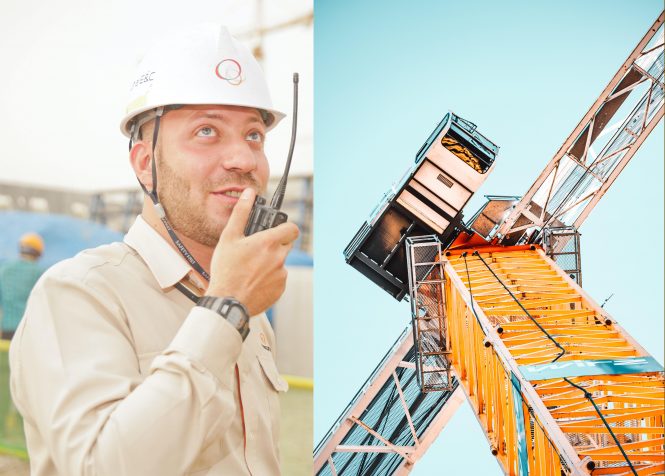 Why Choose Hercules Wireless Crane Camera?
With several brands available in the market offering similar product, it can be a daunting task to do your own research and find the best and the most suitable one for you. After more than 2 years of research and development and real customer feedback, Scarlet is excited to launched Hercules, a professionally engineered wireless crane camera system suitable for all types of cranes including tower cranes, mobile cranes, crawler cranes, and luffing cranes.
Hercules is the first crane camera system that adopts the starlight technology hook-camera and advanced 5G Wifi network system for stable long-range live video streaming (up to 600m).
The hook-view camera displays a wide angle unobstructed view of rigging details, the live audio visual view from the camera will be transmitted wirelessly and displayed through the touch monitor placed inside crane cabin, providing an instant yet reliable audio visual aid for crane operator.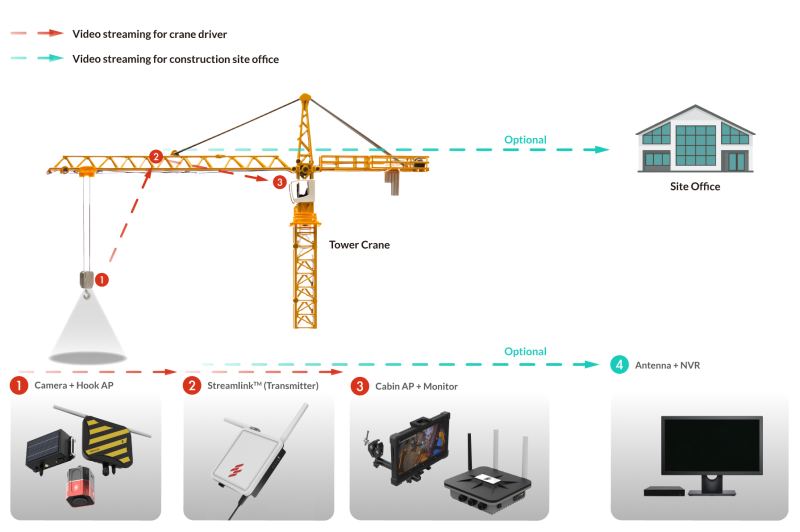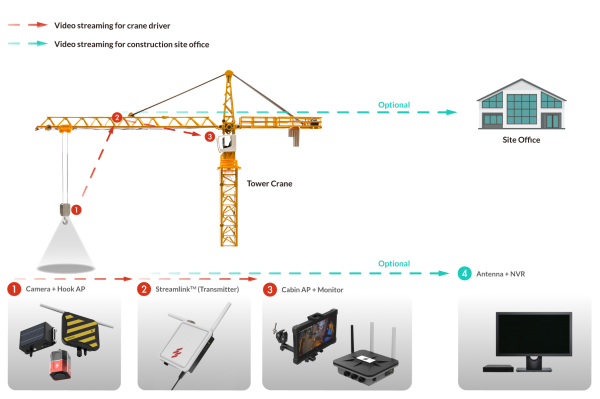 Wide-Angle Hook Camera with Defog and Starlight Technology
Scarlet Hercules comes with a wide-angle starlight hook-camera, which have special sensors to improve night vision in low light conditions. The defog and starlight technology remove fog, capture clear and full-colored image that human naked eyes cannot see when the light level goes below 20 Lux.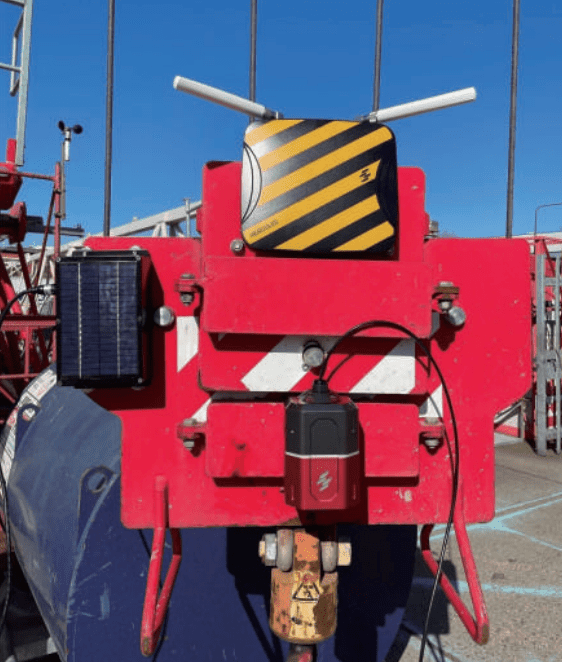 2K QHD Android Touch Monitor Display
The touch panel has a high resolution in par to gaming monitors with 2K Quad High Definition with a wide 16:9 aspect ratio. The user-friendly interface lets anyone from crane operator to those in top management know how to use the panel quickly without feeling overwhelmed, also minimizing a significant training time.
The touch monitor also has a smart split screen display function up to four cameras placement, which means you can add three more cameras on the work site as desired. This function allows crane operator to monitor not only one but multiple on-site video feed from different cameras at the same time.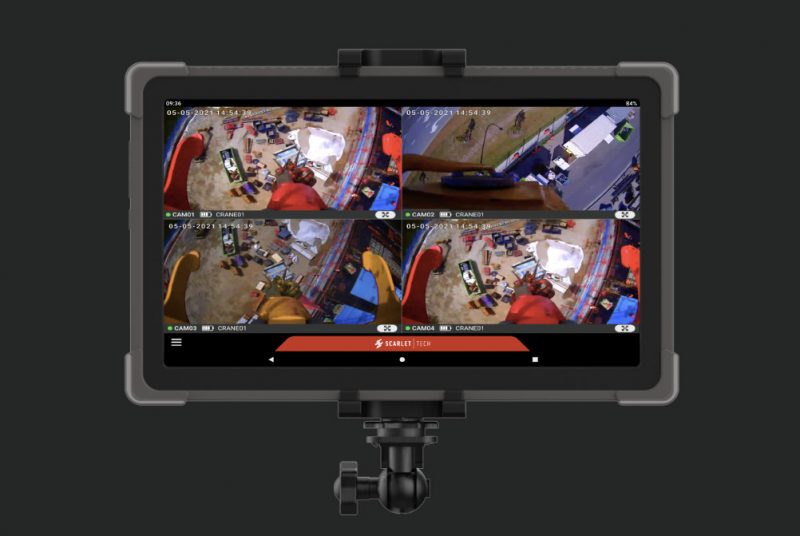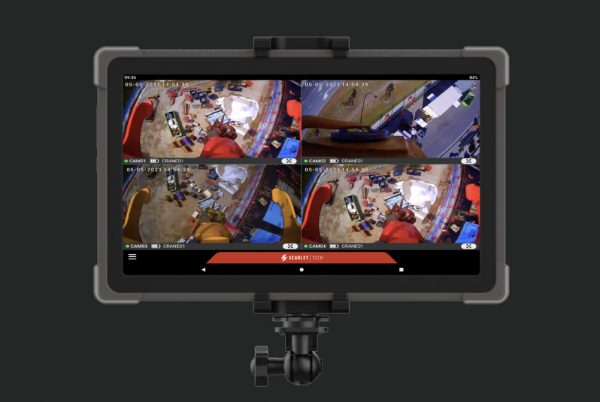 Long-lasting Dual Battery
Hercules is powered by renewable solar power and rechargeable lithium battery. The battery can last for 3-4 days (working 8 hours daily). It is easy to install, remove and charge. The battery level is also shown on the monitor.
24/7 Cloud-based Remote Monitoring with Scarlet NVR
Using Scarlet Network Video Recorder (NVR) and PC or mobile device such as tablet and mobile phone, HSE or project managers can monitor work site remotely from the comfort of their office or just anywhere. User can watch live video streaming with up to 9 different split display channels simultaneously. Easily access and store video content up to 1 TB. If you wish to have a bigger storage capacity, upgrade to 8 TB is also available.
This function is extremely useful especially for middle-top manager who can have an unlimited access to monitor on-site work situation anytime and anywhere without having to physically be in the work field, which in turn saves a lot of traveling time and money.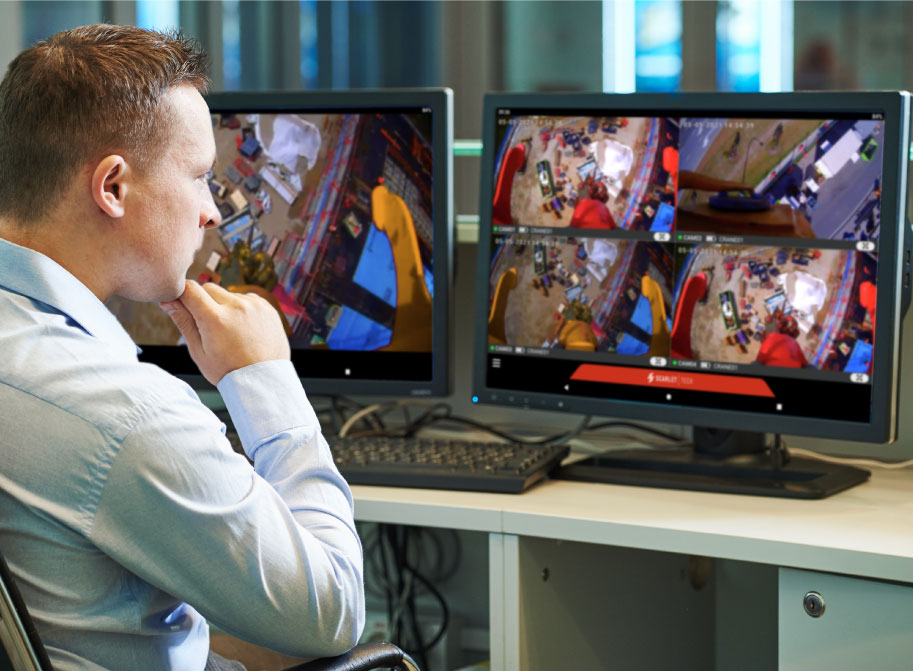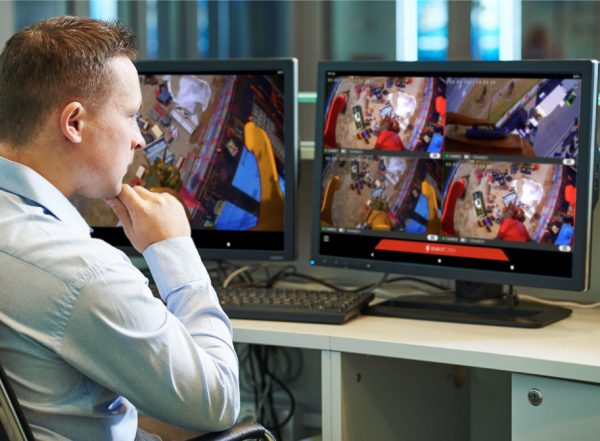 Heavy-duty Magnet for Easy & Secured Installation
Hercules is portable and easy to install. It can be installed in less than 1 hour without  interrupting  the  workflow  of job-site. No drilling holes into equipment or welding is needed. The hook camera, battery, streamlink station  and other parts going to be attached on the crane are all equipped with heavy-duty magnet attraction features. For extra fall protection, safety rope is also included.
Is Hercules Crane CCTV System Worth the Money?
The market price of a standard wireless crane camera system starts from USD 10,000. Compared to other brands with less functionality and specification, Hercules has an absolute competitive advantage in terms of pricing, design, functionality, and the technology features. Hence, price-wise and specs-wise, Hercules is such a value buy. Not only it costs you less, but also offers a lot of intangible benefits such as an increased in productivity and work safety which will save you a lot more money and time in the future, making it a good investment for your business.
Pick a perfect Anemometer
How to Choose the Perfect Anemometer for Construction Site Safety?
There are many different types of anemometers in the market with different functionalities. Before choosing any of the anemometers, you have to get complete knowledge about it in order to meet your demands. Here is a glimpse of information about different types of anemometers.
Choosing anemometers is particularly important in situations where loads and equipment will be raised significantly above the ground or building, which is especially relevant when planning tasks involving crane operation and heavy lifting. Attaching an anemometer to the boom point is a sensible way to monitor the different wind speeds at operating altitudes for cranes.
Heat Stress
What is Heat Stress?
Heat stress is the effect that the thermal environment has on a person's ability to maintain a normal body temperature. Physical work generates heat in the body which must be lost to the environment through sweating and evaporation. A hot or humid environment makes this more difficult and this can affect both mental and physical performance. Inability to get rid of body heat adequately may result in heat illness.
Workers who are exposed to extreme heat or work in hot environments may be at risk of heat stress. Exposure to extreme heat can result in occupational illnesses and injuries. Heat stress can result in heat stroke, heat exhaustion, heat cramps, or heat rashes.
Pick a perfect Anemometer
How to Choose the Perfect Anemometer for Construction Site Safety?
Choosing anemometers is particularly important in situations where loads and equipment will be raised significantly above the ground or building.
Heat Stress
What is Heat Stress?
Heat stress is the effect that the thermal environment has on a person's ability to maintain a normal body temperature. Inability to get rid of body heat adequately may result in heat illness.