Last Updated on
Why use an anemometer in a crane?
Wind significantly affects the operation of the crane especially when lifting load. The bigger the load and the higher the lifting elevation, the greater is the impact the wind has on the crane lifting operation.
Also, read other related articles:
In order to carry out a safe crane operation, the crane operator needs wind speed information which is measured and obtained from an anemometer, also known as a wind speed meter.
In crane operation, an ideal anemometer would be the wireless type with a long battery power because it allows flexible movement and easy installation. Scarlet WR3-Plus is a great option if you are looking for a high quality yet affordable wireless crane anemometer that can be deployed on all crane types including tower cranes, luffing cranes, mobile cranes, lattice boom cranes, and etc. It also has an automatic wind speed alerting function which many crane operators find useful.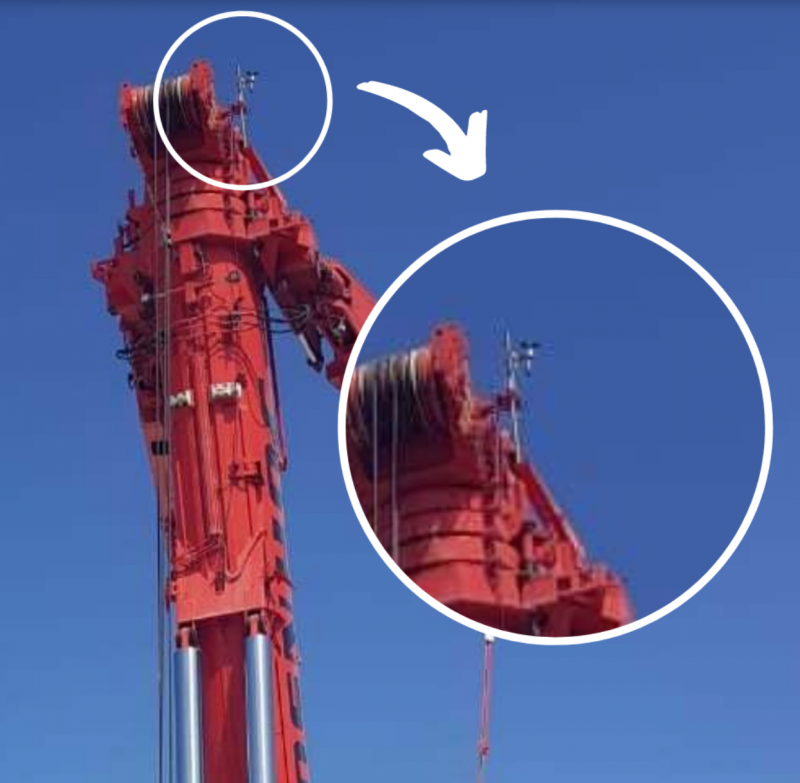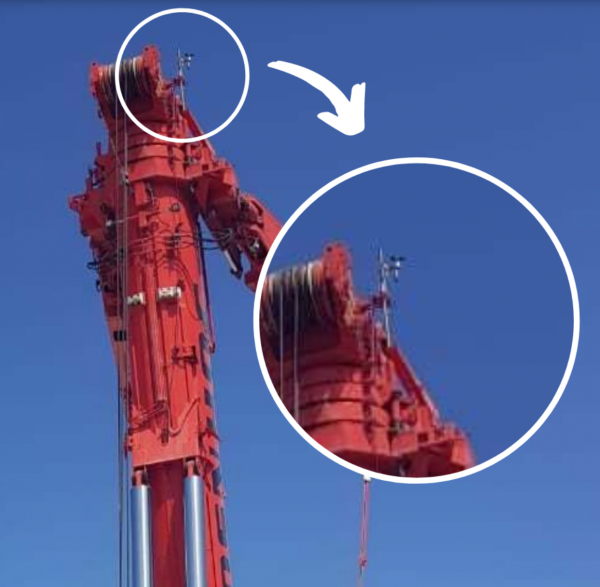 Where to mount the anemometer on the crane?
It is best to mount the anemometer at the highest possible point on cranes to get accurate measurements, normally mounted on the boom-tip.It should also be placed without obstruction from adjacent crane structures.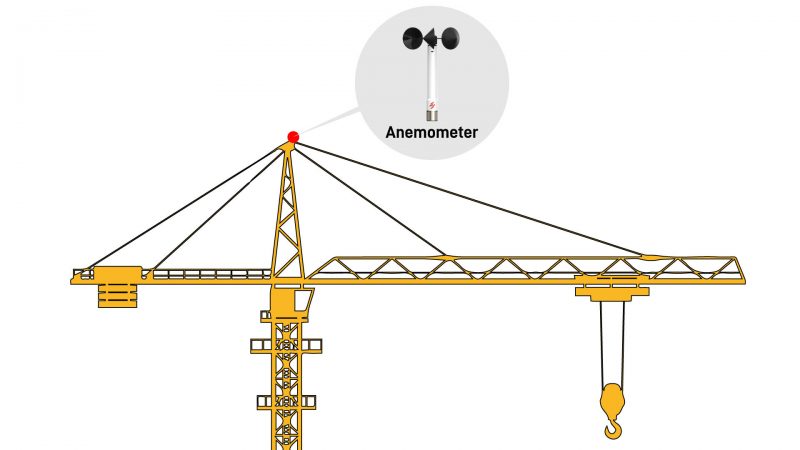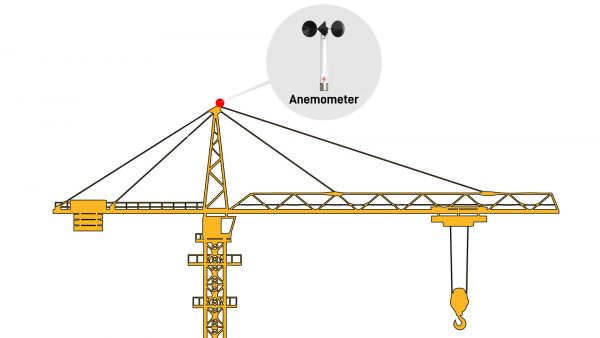 picture: anemometer installation on tower crane
What wind data measurements are displayed on the receiver?
Most anemometers only show the wind speed data (usually measured in m/s, knots, mph). Some anemometers such as the Scarlet WR3-Plus measures and shows more comprehensive wind data include the following:
Current/average/maximum wind speed

Temperature

Wind chill

Beaufort scale

Air pressure

Hourly report & History wind graph
Here is a screenshot of the display receiver to give you a better understanding of how the wind data is displayed:


To learn more about WR3-Plus, watch this video guide: