Last Updated on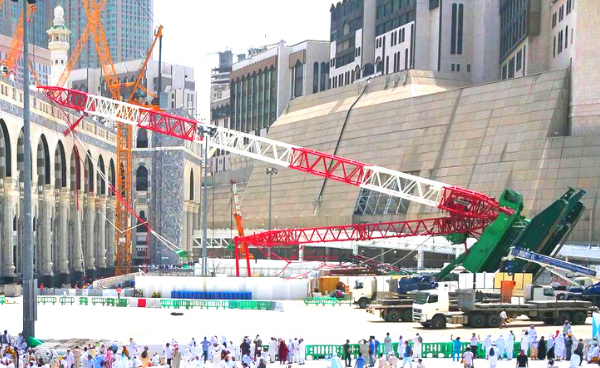 The Mecca Criminal Court issued a ruling to release 13 defendants in the Grand Mosque Crane crash, including Saudi Binladin Group, which killed 108 people and injured 238 others on September 11, 2015.
In its new verdict the court found nothing new except what it was previously ruled.In its previous judgement, the court ruled that the disaster was caused by heavy rains and thunderstorms, rather than human error or negligence. The crane was placed in an upright and safe position, but tumbled due to a severe thunderstorm and violent winds. Hence, the court said the defendants are not criminally responsible for the tragedy.
The court also noted that, on the day of the accident and the day before, the General Authority of Meteorology and Environmental Protection only issued a warning showing wind speed ranges and no additional warning about any possibility of hurricanes.
What happened that day could be difficult to predict. Therefore, it is important to always stay alert and be prepared. Installing a wireless anemometer for real time wind monitoring would be a great first step to do.
Looking for Wireless Anemometer? Take a look at Scarlet's wind series.
For questions or inquiries, please directly click contact us.