Last Updated on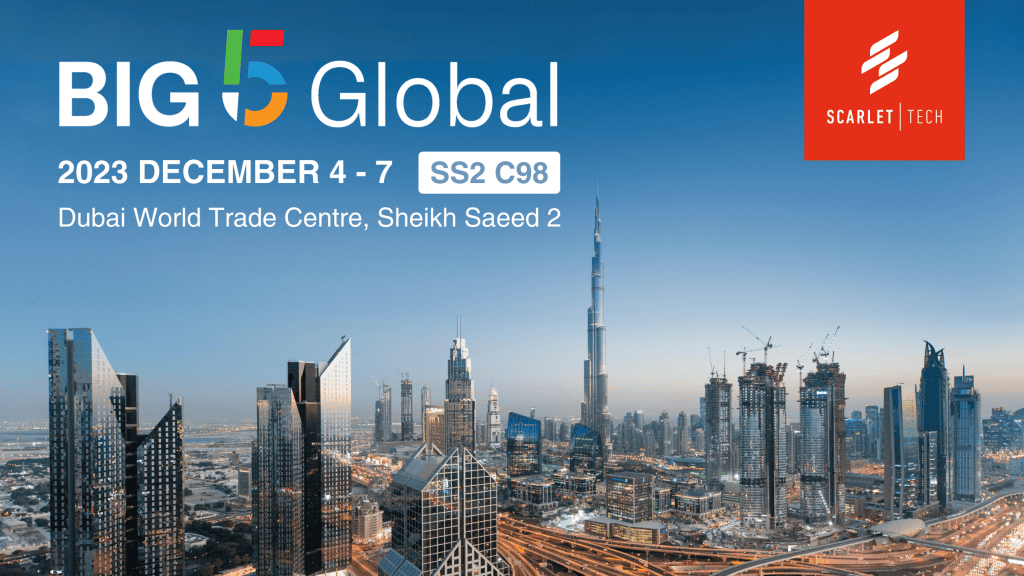 Scarlet Tech is delighted to announce its participation in the esteemed Big5 event, taking place in Dubai from December 4th to 7th, 2023. We invite you to join us at Sheikh Saeed Hall 2, SS2 C98 within the Dubai World Trade Centre. This global event is renowned as a hub for innovation and advancement in the construction industry, and we are thrilled to be a part of it.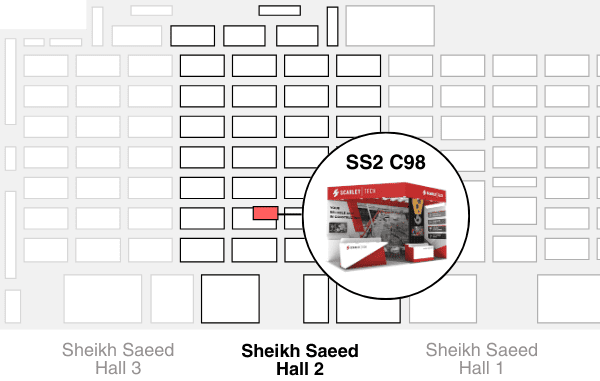 Our team has been working behind the scenes on our new products in 2023. We are eager to unveil these innovations at the Big5 in Dubai, giving you the opportunity to experience them first-hand. Our new products are designed with our continuous commitment to enhance occupational safety at the worksite, because safety beyond matters.
But that's not all. Our experts will be present throughout the event, ready to engage in informative discussions about our products. They'll be there to answer your questions you might have and to guide you through the benefits of our products.
We cordially invite all our clients, partners, and curious minds to join us at 2023 Big5. Your presence will undoubtedly make the event more enriching.
Mark your calendars for this extraordinary event, and prepare to immerse yourself in the future of construction technology. We look forward to meeting you in Dubai and embarking on this exciting journey together.
Exhibition Information
Date: 

2023 December 4 – 7

Venue: Dubai World Trade Centre
Hall: Sheikh Saeed 2
Booth Number: SS2 – C98
Time: 11:00-18:00 (Dec 4); 10:00-18:00 (Dec 5-7)